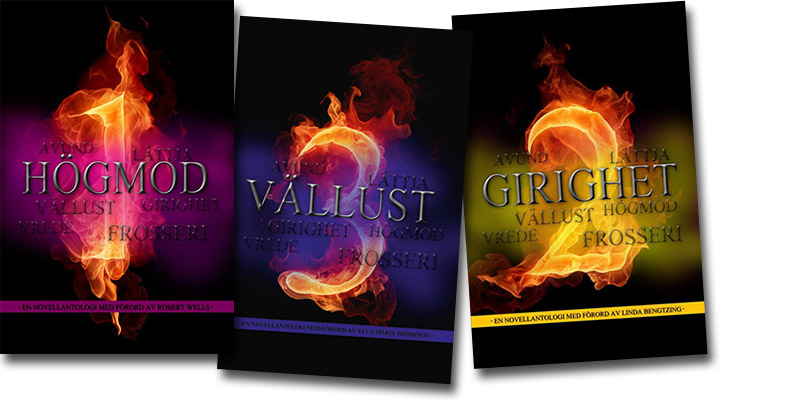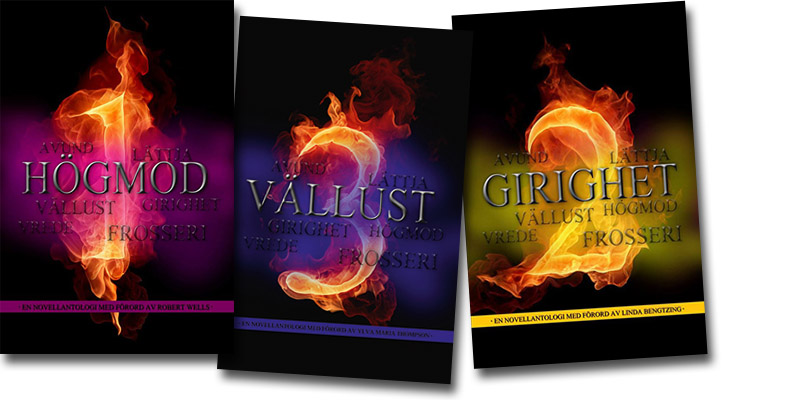 The Seven Deadly Sins – 2015, 2016
Seven anthologies about the seven deadly sins, 23 Swedish authors give their version of the sins from a modern perspective.
I participate with a lead story about the Swedish judge Susanne and her childhood friend Jessica, now a priest. The two women get tired of people commiting sins and start to – clean up.