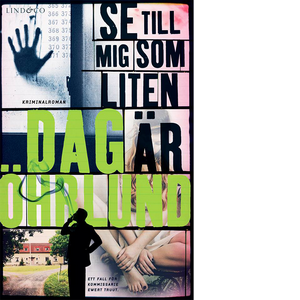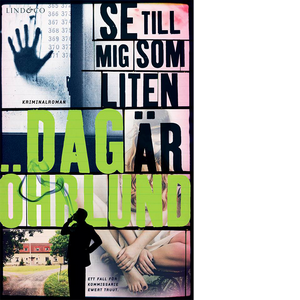 Se till mig som liten är – 2018
Summer in Stockholm, Sweden. Chief Inspector Ewert Truut is almost being shot by a desperate teenage girl. When she is taken to hospital it turns out that somebody has cut her tongue out.
The next day a close friend of Ewerts is brutally murdered and his life turns upside down when he finds a connection between the girl and the friend.
This is the beginning of a story including prostitution, trafficking, child abuse and kidnapping. When Ewert and his group conducts the investigation, they find that high officials and businessmen are trying to stop them at any price. Which are the powers he is fighting against, and what will the price be if he continues?
At the same time, Ewerts beloved ones have their crisis and Ewert is forced to reconsider his stereotypes and revalue is own life.
This novel is the forth in a row about Chief Inspector Ewert Truut and his coworkers Carolina Herrera and Måns Schmidt. "Se till mig som liten är" became an instant bestseller from the day it was published.