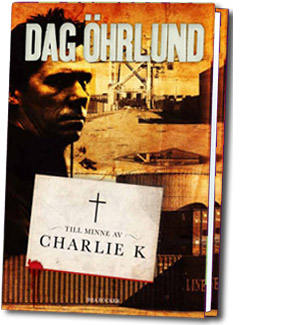 Till minne av Charlie K – 2012
Elite soldier and PI Niclas Jones moves back to Sweden when his mentor Charlie Keeper gets murdered in New York City. Keeper left Niclas several million Swedish crowns but Nic refuses to give up work. He rents a warehouse in the Stockholm harbour and sets up a PI agency.
One day, a scared Russian boy knocks on his door. After a few minutes Nic realizes that somebody is smuggling drugs in the stomaches of children, and that the children are going to be sold to a brothel. Nic decides to put a stop to the operation, but the soon learns that he is fighting a ruthless organization.