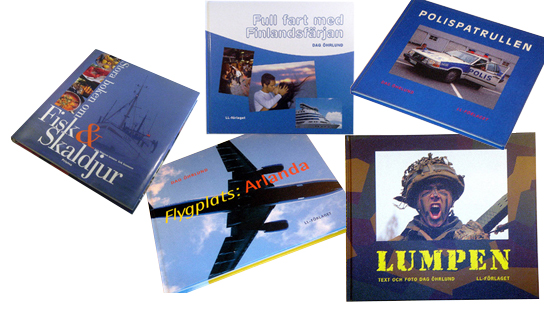 "Easy-to-read"-books for LL-Förlaget – 1996-2003
I have produced five "easy-to-read"-books for LL-Förlaget, a publisher owned by the Swedish government. The purpose of these boooks is to give people with reading difficulties and/or retardation, easy access to reading.
I wrote and photographed a book about police work, one about life in the army, one about the Swedish airport Arlanda, another about the cruise ship "Silja Serenade" and finally I took the pictures for a cook book. For these books I received diplomas and grants.