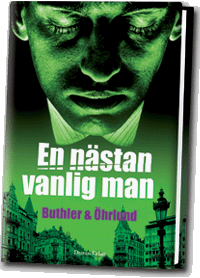 En nästan vanlig man – 2008
When millions, sex and cocaine isn´t enough…
Christopher Silfverbielke is an extremely succesful stock broker in Sweden´s capital Stockholm.
But the is not satisfied. He needs more, he is bored, he needs a kick in life.
He pulls his friends Hans Ecker and Johannes Kruut into a very dangerous game in which the winner takes it all. At the same time, Christopher enjoys himself with Hans Eckers submissive girlfriend Veronica – of course …
This is the first novel in a series that has become extremely popular. More than 700 000 copies has been sold in Sweden only and movie rights are being negotiated.